Your Dogs Secret Hideaway Freedom Field
Walk your dogs in a safe and friendly environment. Book with ease using our online booking system.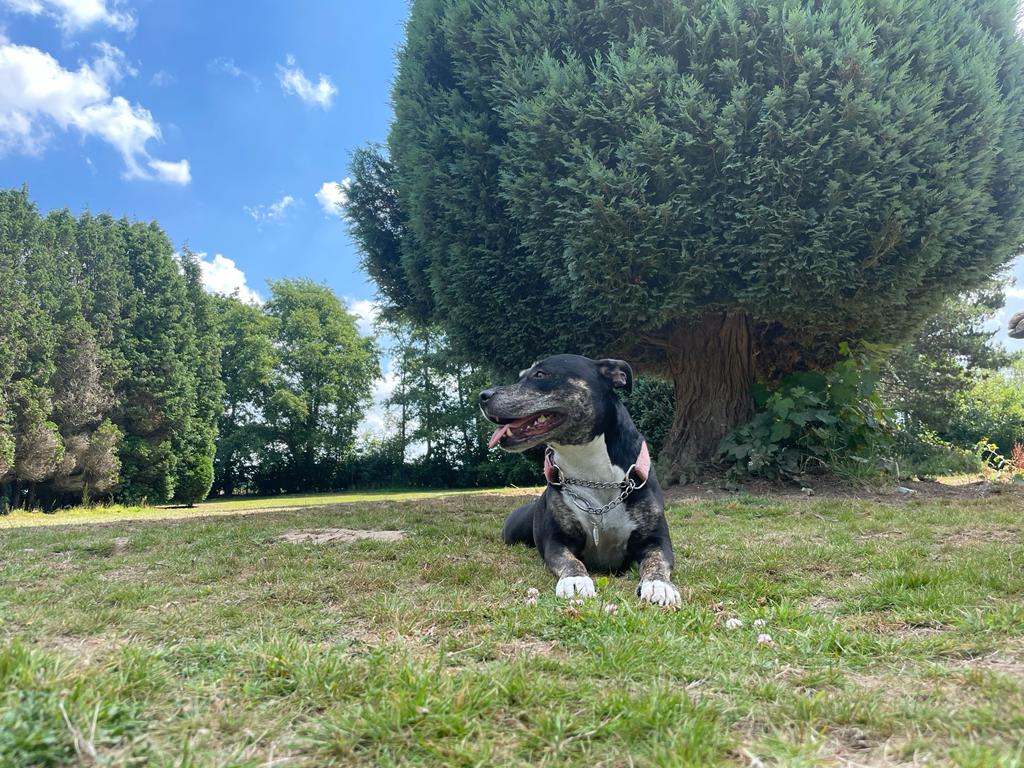 Heatherdene Hideaway is a secluded dog walking – freedom field – set in a stunning location just 10 minutes from Eastbourne. We are a family run business and as animal lovers ourselves, especially dogs, we wanted to create a safe and secure dog walking field, that not only the dogs enjoy but owners alike.
With it's abundance of trees and shrubbery, Heatherdene Hideaway is a delightful setting to get away from it all and walk your dogs in peace and tranquillity but above all in the knowledge that you are in a safe and secure environment.
We welcome you all and look forward to seeing you enjoy Heatherdene Hideaway!
Why Heatherdene Hideaway?
The price is £10 for a 1 hour slot with a limit of 4 dogs and 4 private parking spaces. The 1 hour booking 'slot' must include the time taken to access the site, time walking your dog(s) and leaving the site

Heatherdene Hideaway
Glynleigh Road
Pevensey
BN24 5BS